Local Area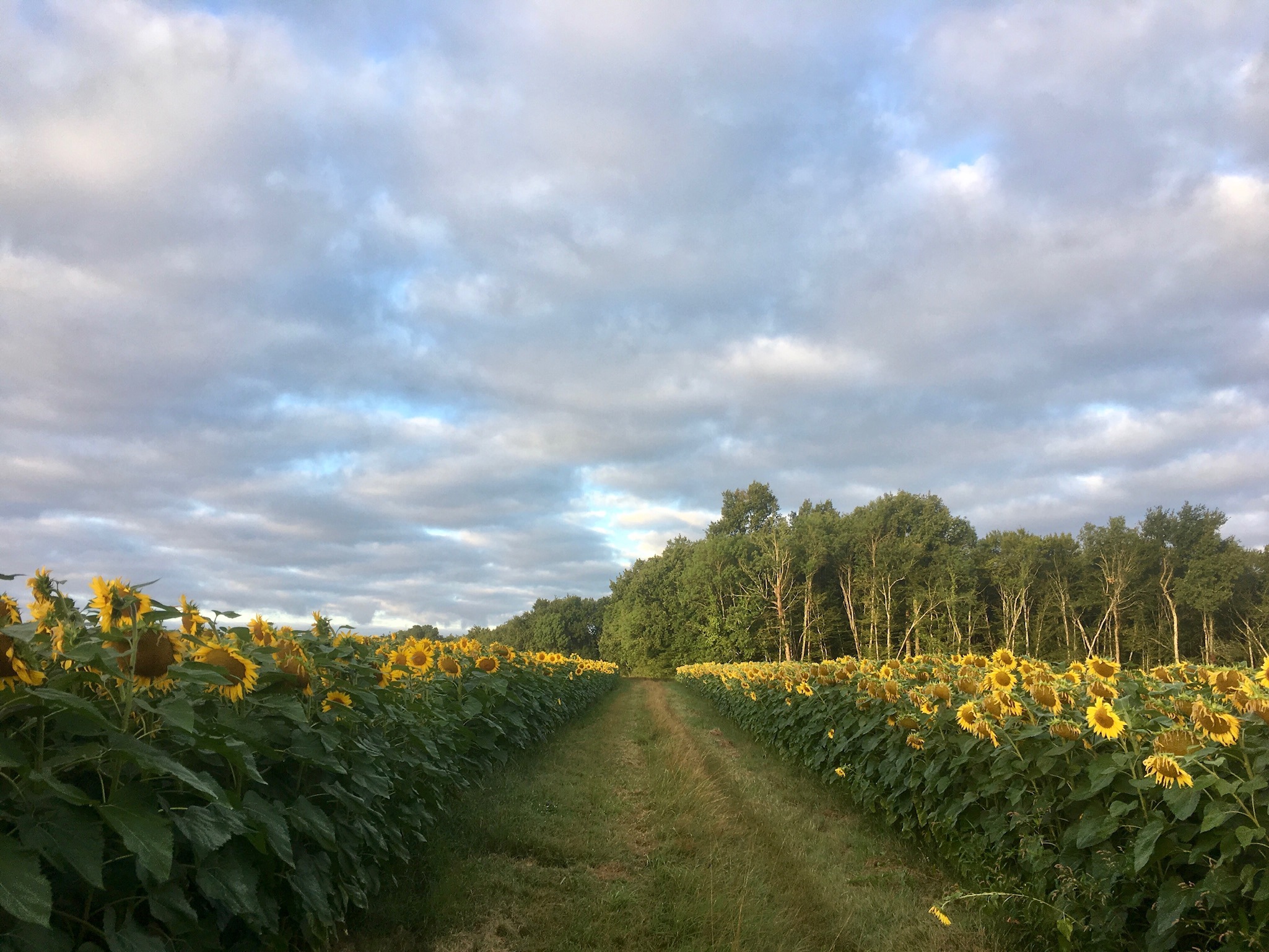 Walking from Maison Pouyteaux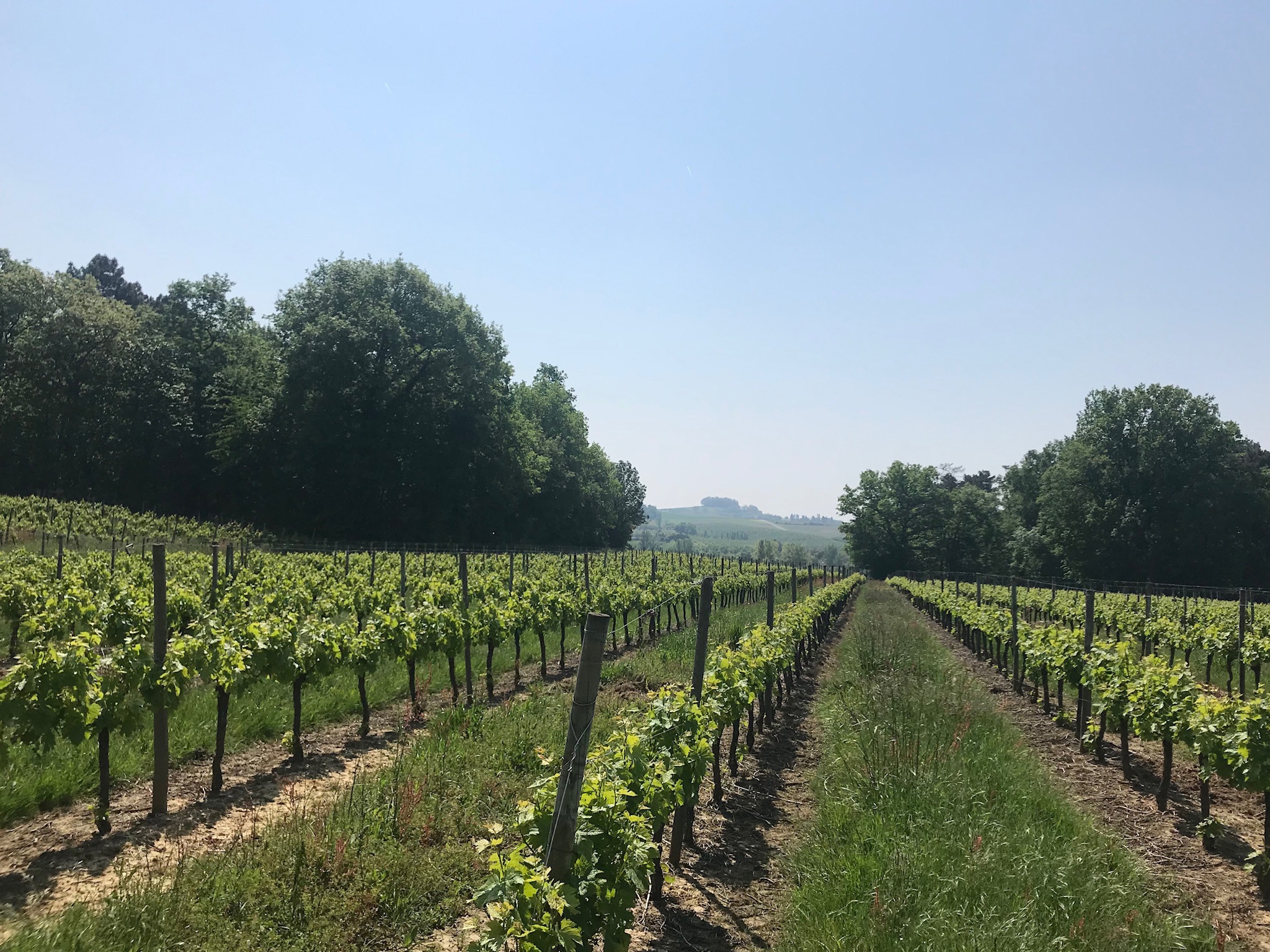 Vineyards in every direction from the house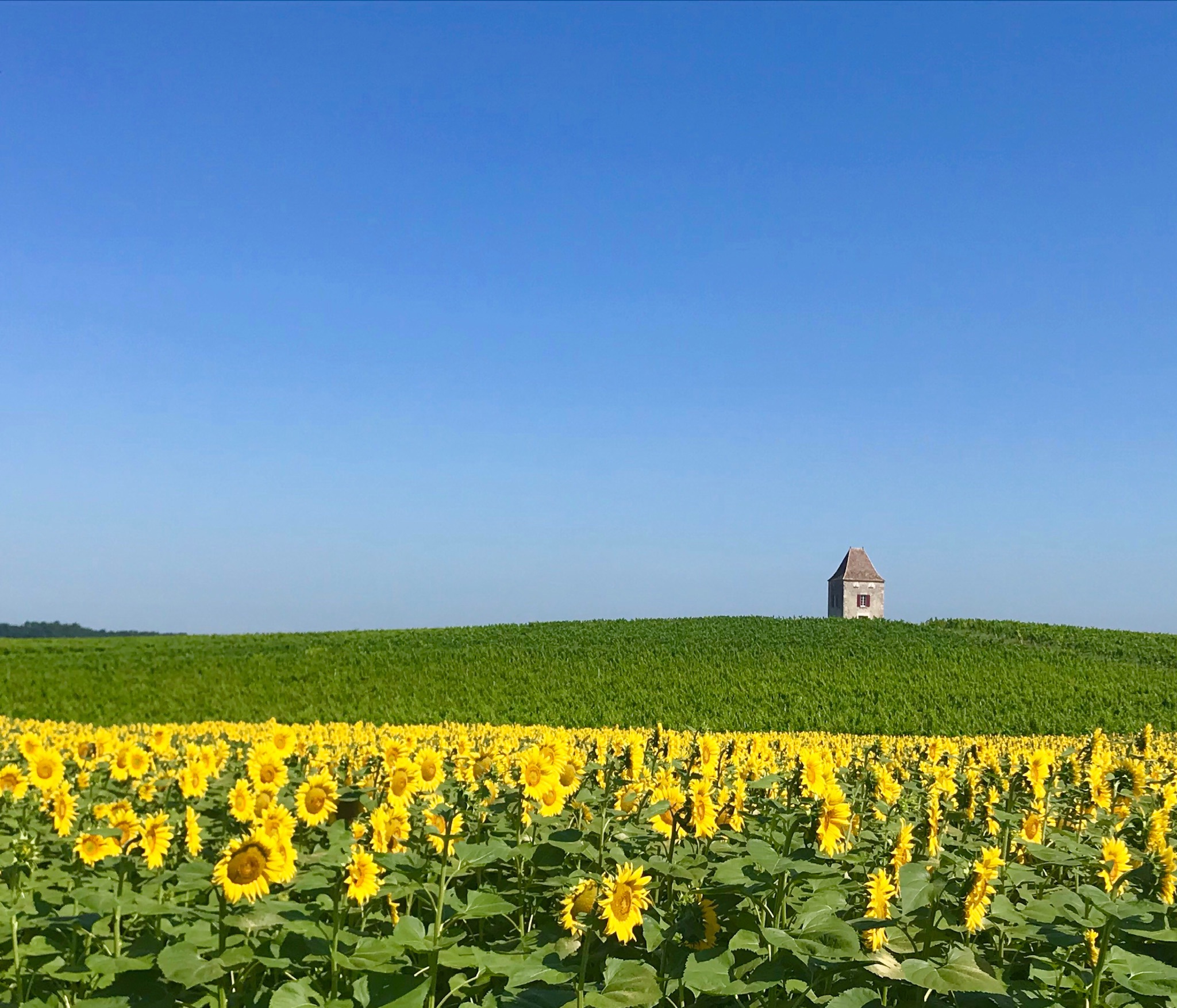 Sunflowers everywhere in July
Immediate Area
Walking/Hiking -Maison Pouyteaux is surrounded by vineyards, fields and forests, all beckoning for the outdoor enthusiast to explore. As in the rest of France, there are rural pathways between every vineyard that are open to the public. Walk out the front door and there are countless trails and pathways going in every direction. There are vineyards to explore, forests to enter, and an incredible varied rolling countryside all about. Great for the serious hiker/walker, but also fun for children to explore.

Shopping
The village of Loubès Bernac is 3km away, with its own small market for necessities and a boulangerie dépôt. There is a lovely small restaurant, church, and post office.

Pineuilh, 10 minutes away by car, has an E. Leclerc supermarché for anything you might need.

Weekly Markets
A great way to get the feel of a village - they bustle and come alive on market days. The weekly markets are generally open from 8am to noon.
SATURDAY:
Sainte Foy La Grande: Only 15 minutes form Maison Pouyteaux (and our favourite) is probably the regions largest and most interesting weekly market - regularly voted one of the finest in the region (French Property News March 2022). Even in winter, the market winds itself around the cobbled streets and becomes a bustling hub in the central town square. There are many stalls of fresh produce, meats and fish, beautiful bread and pastries, clothes and in fact anything you might expect from a village market. All around the town square you can sit and have breakfast or coffee and just experience the atmosphere of the market. There are 40 shops in and around the town (including the regions largest wine shop Cave Laregnere)
Sainte-Foy-la-Grande also has a feature that most of the bastide towns don't, because the Dordogne river runs through the town (Eymet to the east of here shares this honour). This is unusual because bastide towns were more commonly situated on hilltops, hence some distance from larger rivers.
It is pleasant to take a short stroll around the quays or even take a boat trip on the river. There is a small river beach called the Plage des Bardoulets where children can have a paddle.
The region around Sainte-Foy-la-Grande, to the west of the Dordogne and east of Bordeaux, is a region of vineyards and quiet countryside that we found to be an excellent region for cycling.
There is lots more information in the Local Information folder in the house. This describes all the local markets and villages and local restaurants.
Further Afield
The principal local highlights include a Roman villa at Montcaret where we thought the mosaics in particular were very impressive, and the Chateau de Montaigne, which we were less impressed by but we have to admit to not being great students of Michel de Montaigne.
We strongly recommend a visit from here to the world heritage site village and vineyards of Saint-Emilion , and Sainte-Foy-la-Grande is also well placed to explore the quiet Dropt valley.
Saint Émilion (38km) is a lovely village going back to prehistoric towns, with lovely Romanesque churches and ruins stretching all along the quaint and narrow streets. As an active center of viticulture, local winery and degustation tours are available.

Bordeaux (68km) is one of the fastest growing and exciting cities in Europe. It is well worth a day trip to visit La Cité du Vin, a new interactive museum dedicated to wines from across the world, to shop along Rue St. Catherine, to have lunch in any of the many wonderful cafés that line the streets, or just to wander through the streets of this magical city. The world renowned Bordeaux Opera House is home to many arts performances and is worth a trip just to look and admire. It is an hour train ride through beautiful French countryside from Sainte Foy la Grande, with trains running once an hour for most of the day. Lost in Bordeaux is a great website for exploring what is going on in Bordeaux.

Arcachon (116km) dates back to Napoleon's reign and is considered by many to be the nicest swimming beach along France's Atlantic coast. It is dominated by Europe's largest sand dune, Dune de Pilat, nearly 3km long, 500m wide and 110m high, a true spectacle and geologic wonder.

Paris (587km) has for years considered itself the cultural capital of Europe. With the advent of the new TGV line, it is an easy and quick two hour train ride from Bordeaux for a quick overnight excursion. Booked in advance, tickets are as low as 32 Euro.